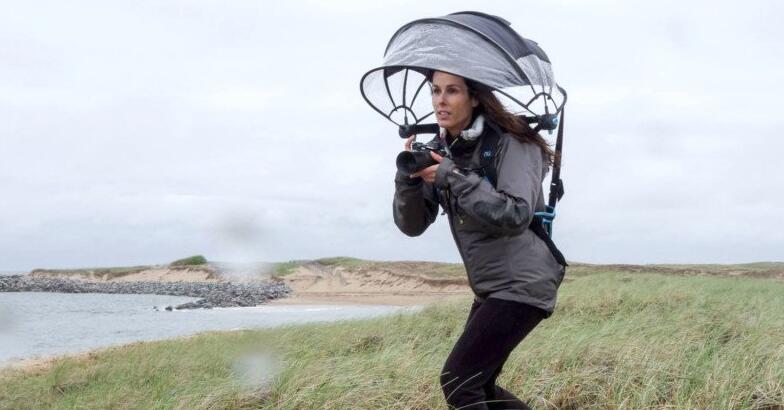 Nubrella is an innovative new umbrella that could come in handy for photographers shooting in the rain. It's a hands-free, wind-resistant design that can keep you and your camera dry while you're snapping away.

It's "a hands-free, invertible weather protector worn backpack style conveniently functioning like a hood," the company writes. "Nubrella offers significantly more protection than the raincoat, today's only hands-free product."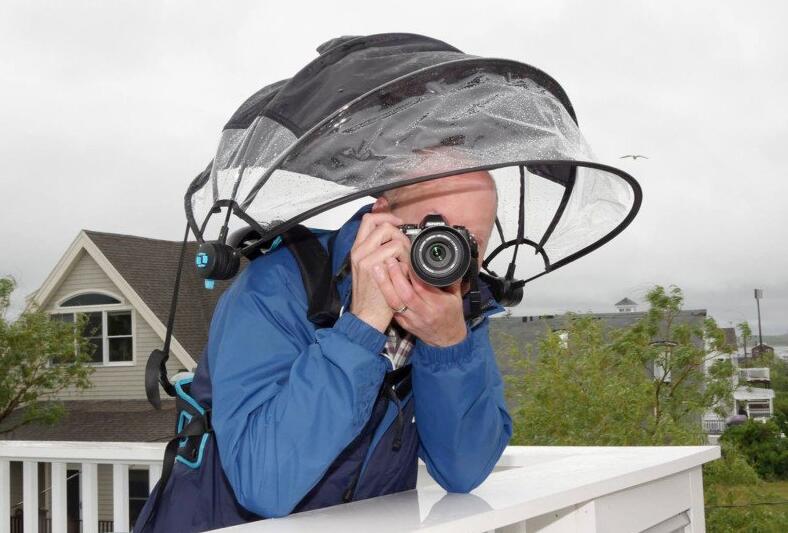 After putting on the 3-pound Nubrella like a backpack, the canopy flips over your head and locks in place. Built using waterproof nylon, aluminum rods, and glass-filled plastic, the canopy is designed to withstand 40mph winds without flipping inside out.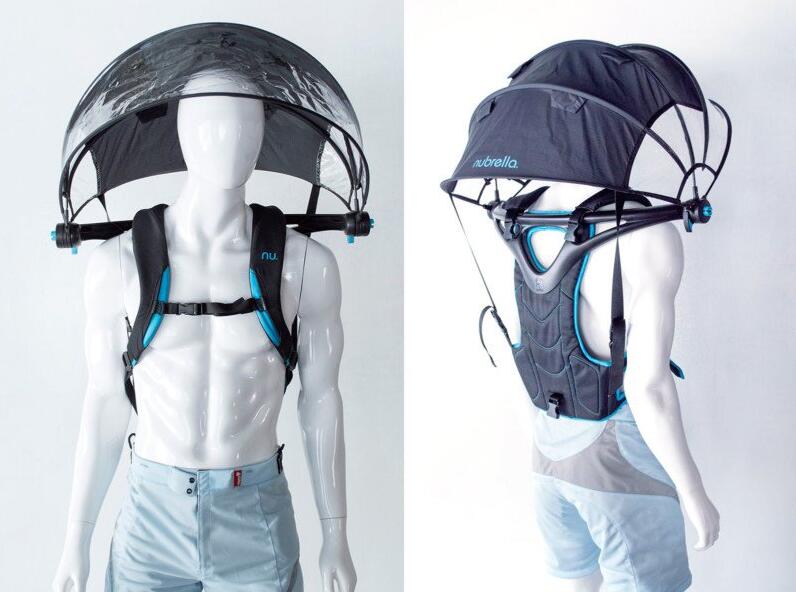 The wide open front allows photographers to operate their camera with both hands without any part of the umbrella getting in the way.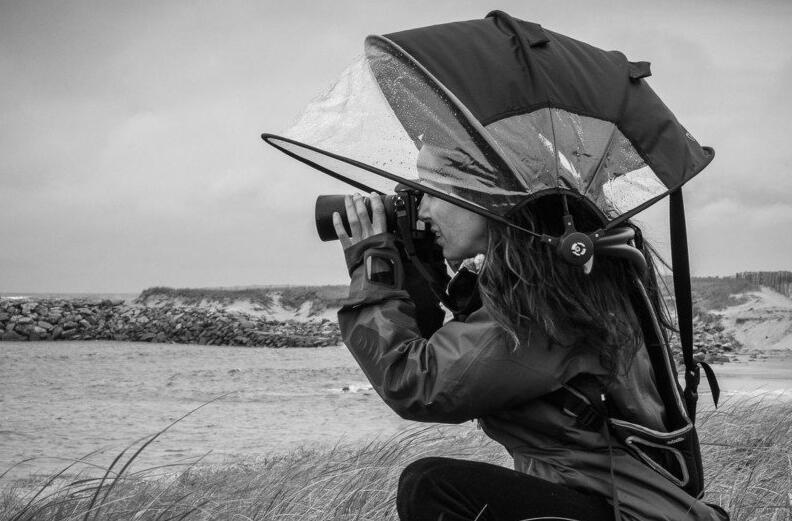 When rain stops, simply pressing two blue buttons on the Nubrella causes the canopy to spring back and store itself on your back like a hood.
You can purchase the Nubrella for $80 over in the company's online store.