A thousand umbrellas will be suspended in the air above shoppers, as SouthGate brings back its popular Umbrella Street spectacle for a second year.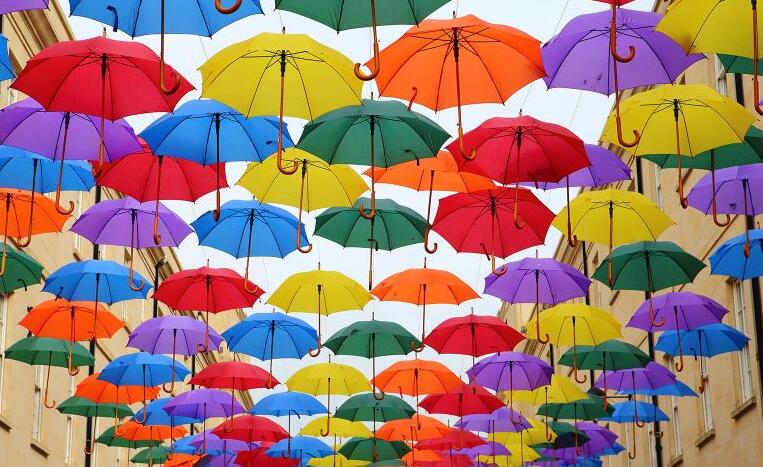 Work is due to complete this week (8th May) to transform St Lawrence Street North and St Lawrence Street South into beautiful, floral-themed covered walkways.
The installation is the biggest yet, with three times as many umbrellas used and the introduction of artificial lawns and decorative trees also lining the streets.
Kirsty Whiting, marketing manager at SouthGate said: "Our umbrella installation in 2016 was one of the city's most iconic events last year. It gave SouthGate a real buzz and was admired both by local shoppers and tourists visiting Bath.
"This year we've gone even bigger and I can't wait to see the reaction on shoppers' faces when they see the installation for the first time. Shoppers should have their selfie-sticks at the ready!"
A VisitBath spokesperson said: "SouthGate's umbrella installation was imaginative, colourful and a real talking point for the city. There was a real buzz from visitors and locals excited to see it for themselves."
The display at SouthGate, which is co-owned by Aviva and British Land, is inspired by the Ágitagueda urban art and music festival, which takes place in the Portuguese city of Águeda every year.
The success of the 2016 spectacle has seen it nominated for several regional and national awards.