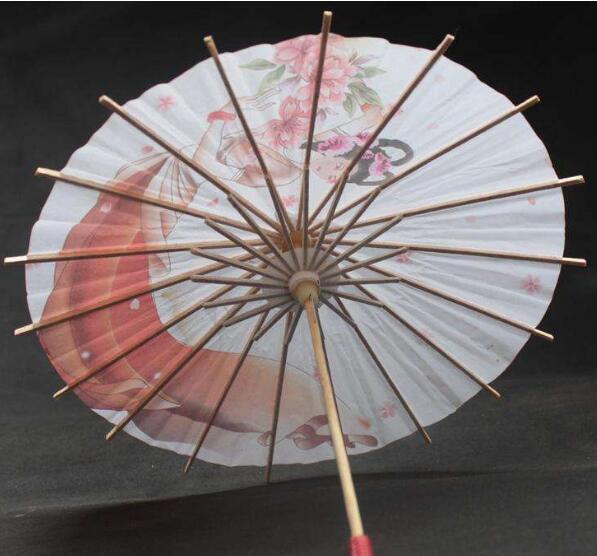 History
Also known as the West Lake silk umbrella, created in the early 30s of this century, made of fine bamboo umbrella handle, bamboo umbrella umbrella made of umbrella top. It is said that by Jin-sheng silk mill workers Zhu Zhenzhen creation, due to proper choice of materials, production of sophisticated, ingenuity, a listing will be welcomed by people. By the spring of 1935, Hangzhou had its first workshop devoted to the manufacture of silk umbrellas. This is the famous Bamboo umbrella made. After the founding of New China, the State-run Hangzhou West Lake Umbrella Factory was established. The West Lake Silk Umbrella Group of the Hangzhou Arts and Crafts Institute was established with more than 400 workers and over 10 researchers, with an annual output of 600,000 silk umbrellas, of which exports Accounting for two thirds. As a result of improving the system of making umbrella, the more refined the silk umbrella, the current international market, despite the emergence of a variety of retractable automatic umbrella, but still its unique style of West Lake silk umbrella, won people's favorite.
Production
West Lake silk umbrella materials sophisticated, sophisticated production. Its circular bezel is made of a special umbrella silk. This umbrella surface as thin as onion skin, weaving fine, breathable lightfast, easy to fold, magnificent colors, there is a single color lake, dark green, fruit green, big way, depicting landscapes, scenery, flowers and birds, figures. There are ten patterns West Lake, the ancient Ladies, Longfeng, Benma, plum, dozens of butterflies and so on. This is beyond the reach of other umbrellas. Umbrella ribs are made using the unique light bamboo, bamboo fine quality, jade color, sun exposure will not be bent. Red, red, pink, sky blue, orange and more than 20 kinds. Also used in the umbrella surface spray, brush, embroidery, painting and other diversified for a beautiful appearance of the West Lake silk umbrella, to go through the election bamboo, umbrella system, the umbrella stage three stages. Selected bamboo, commonly known as "bamboo number." Every year, Bailuan Umbrella Factory dispatches experienced veterans to the light bamboo producing areas of Yuhang, Fenghua, Anji, Deqing and other places to look for in bamboo groves. The bamboo age of more than three years is selected, the thickness is five or six centimeters, and the color is even , No negative yam and spot scar pale bamboo. Too young, too old, too large, too small bamboo can not be, really "pick a hundred miles." This light bamboo per plant take only 2 to 4 mid-section umbrella ribs. Processed into a umbrella to go through rubbing bamboo, splitting long bones, editing, plastic surgery, cleavage, milling slot, short bones, drilling until more than 10 procedures. A silk umbrella 35 root bone, each bone 4 mm wide. If a piece of bamboo split into 36, you need to "draw bone" to maintain a smooth bamboo, bamboo formation. On the umbrella surface to go through the seam angle, stretch the surface, the shelves, cut stretch, wear flowers, brush flowers, folding umbrella, affixed to the green, loading bar, Baotou, head, handle, Processes must have all the preoccupation, not sloppy. Made of umbrella weighs only half a catty or so. Shoulong, the color of the silk is not exposed, umbrella bone just restored to a section of elegant bamboo, nodal Wanran, very simple and generous. When propped up, the umbrella surface colorful, and some crimson round of the sun, and some clear the same blue sky, some green like a clear water, beautiful.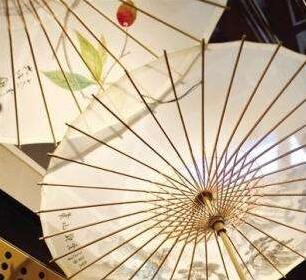 Species
There are many varieties of silk umbrellas in the West Lake, some sunshade daily umbrellas, colorful rainbow umbrellas, dancers with dancing umbrellas on stage, acrobatic trousers with acrobatics trousers and more than 10 Variety.